The Heart is the Limit
Bitten Fruit Books, as an entity, manages administrative and financial aspects for:
Bitten Fruit Books (which includes the Satin Smoke Press imprint)
Dianna Hardy (author / artist)
and sometimes for
Heart Warrior Herbs (herbal / holistic health practice)
and we are usually the midwife of any wild and wacky venture that originates in Dianna Hardy's mind.
Creative Enterprise
As a creative enterprise, the words and works of Bitten Fruit Books offers a foundation for Dianna's passion and enterprise in the holistic health and spiritual wellbeing sectors.
Our philosophy as a creative enterprise is Uncensored Expression for Soul Growth. This philosophy is also aligned with Dianna's processes as a spiritual worker and therapist, with her processes as an author/creator, and can be seen in the undercurrent of all her books.
_____________________
The Creative Visionary
Creating your future from the beat of your heart.
"From a young age, I remember thinking the best life one could lead was one you loved so much that you never needed to go on holiday. I remember thinking that whatever career I chose, I needed to love my job completely and utterly, and the word 'need' is one I don't use in vain - it has always been a need for me to be able to express my creativity in all of its many facets - in all its dimensions - or I begin to wither with dis-ease.

"So, I sought to follow my dreams, grateful for all opportunities that came my way, taking as many as possible, and never settling for less than my heart cried out for. At times it was hard, but when you're in the seat of creation, the hard bits are challenges that help you grow - I learnt to cherish those, too.

"I have a vision: eight billion fearless people living life to their full potential on a global earth that values love, peace, and wisdom. It's nothing short of a fantasy novel.

"My books have always delved into the theme of "being the hero" and "the warrior's journey". In fantasy fiction, does the hero ever settle for less than his or her heart? Rarely. And certainly by the last chapter, their journey becomes fulfilled in the most authentic way it can for them. They win - their hero's journey complete. I never understood why it should be any different in life, and Bitten Fruit Books has always tried to reflect my own journey in all its taboo, darkness, humor, craziness, courage, light, and love.

"It's in this same spirit that the publishing house has also become a creative enterprise, springboarding me (the creative visionary) into my dimensional expressions as I change and grow. As a creative enterprise, it supports me as each new avenue of my life and business appears and beckons with a siren's song, calling me to bring spirit into tangible art.

"While the publishing house brings to you the stories that have happened, wrapped up in exciting and polished plotlines, the creative enterprise brings to you the happenings that feed those stories, LIVE, in all their messy and original glory.

"Bitten Fruit Books will forever be a truthsayer, insisting I live as I 'be', from a place of adventure and integrity, and most of all, that whatever I do, I do it to the beat of my creative drum: my heart.

Dianna Hardy
20th October, 2019
Do what you love, and love will come to you.
__________________________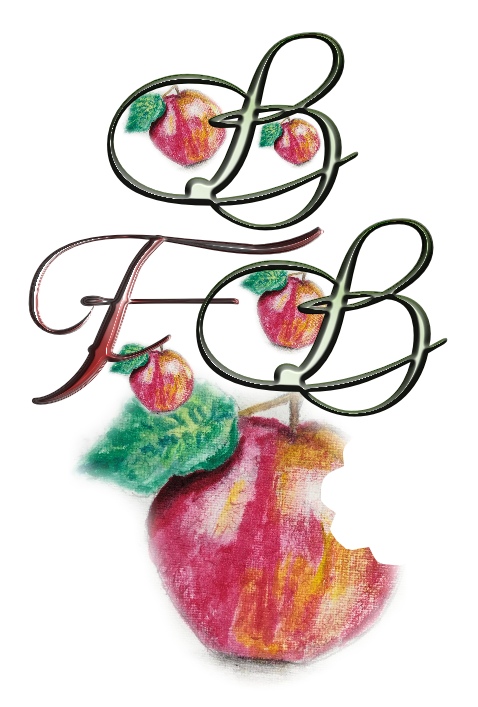 Bitten Fruit Books
Independent Publisher & Creative Enterprise
www.bittenfruitbooks.com

Website and all of its contents © 2010 - 2023, Bitten Fruit Books. All rights reserved.