As a small, independent publisher and micro press, we explore the darker (or less acceptable) side of life and love through stories, and believe that doing so can heal wounds and bridge gaps. Our books touch on an array of unconventional relationships and societal taboos. We don't shy away from uncomfortable topics, but we do wrap them up in a coat of supernatural fantasy - starring witches, demons, angels, werewolves and more - which makes the dark a little easier to traverse. All of this is explored fully through both Bitten Fruit Books (publishing mainly poetry and short stories) and our imprint, Satin Smoke Press (publishing Dianna Hardy books in literary and cross-genre fiction of fantasy, romance, and horror).


Previous publications (now out-of-print):
Working with Crystals and Stones (Insights series) | ISBN 9780956719232

Working with Fairies and Elementals (Insights series) | ISBN 9780956719249

Bites, by Ninfa Hayes (eBook and paperback) | ISBN 9780956719256

Nannies, Inc., by Ninfa Hayes (eBook only)
We are closed to submissions.
Book Promotion
You can find Bitten Fruit Books on both
X (formerly Twitter)
and
Facebook
. Time allowing, we will always help independent authors and publishers by sharing any book with a good cover and where the author projects a professional presence. Simply follow us and ping us your share request. (We reserve the right to refuse any share without explanation.)
Distribution & Wholesale
Paperbacks
KDP is the US Distributor for all of our titles unless *otherwise stated below. They are also the UK Distributor for some of our titles. If you are outside the US or UK, you can still purchase our titles from their US or UK Distribution channels.
Bitten Fruit Books acts as a wholesaler of our own titles to (especially smaller) UK bookstores and independent sellers who cannot access the KDP supply chain. We will also sell wholesale to larger UK chains where they cannot get our books from KDP - booksellers and retailers can order from us through Pubeasy or by contacting us via this site. We sell at a good discount and our books are returnable, but we ask that you place very small orders of 2 to 4 books at a time as that is both realistic and practical for a very small imprint, and so we do not go out of pocket. We also offer free bookmarks to help your sales of our books, can organise 'meet the author' evenings - we will do what we can to help you sell our titles.
We may - very occasionally - use Lulu Press or IngramSpark for global distribution of certain book formats.
Please ask us if you cannot find the distributor you need for a title. Email [email protected]
*'Til Death Do Us Part  and A Silver Kiss (Vampire Poetry) are currently only available at wholesale directly through us, worldwide.

A catalogue record for the following in-print books are available from the British Library:
Blood Shadow
Aftershock
The Spell of Summer
Summer's End
Saving Eve
A Silver Kiss (Vampire Poetry)
Broken Lights (from October, 2023)
eBook distribution

​
We distribute our eBooks directly to a few retail platforms, and we also distribute through Smashwords / Draft2Digital. You can currently find all of our titles available across all permitted Amazon (Kindle) stores, Apple Books, Barnes & Noble, Kobo, and Google Play. Some of our titles are also on Scribd and Overdrive. Retailers may be selective in which of our titles they choose to sell. We fight to have ALL of our titles shown, but sometimes, this is beyond our control. Most large eBooks retailers have eReader Apps that allow you to read their books on your PC, Macbook, or phone, so you should be able to read any of our titles with little effort, even if your chosen platform does not sell the one you want. 
Legal
Our eBooks and paperbacks may not be reproduced, or reprinted without permission. Our eBooks (available through various online retailers) are DRM free - this does not mean that you can share them outside of a permitted lending programme. They are protected by copyright, and sharing without the author's / publisher's permission is illegal. Please help to support independent authors and publishers by purchasing your own download of ​any eBook that you like. Thank you.
A Word About Piracy
Besides the fact that book piracy is illegal, if you download a pirated copy of a book you are not guaranteed to get the best format, the latest version, or even the complete story. If a book of ours is not stated as free on our Smashwords page, it should not be offered for free anywhere else, and if it is, you are looking at a pirated copy. Authors do not get paid when you pirate their books - they are only ever paid when a book is sold, and independently published authors (and many commercially published authors, too) do not get advances or any upfront payment for writing their books. Actual book sales are their only source of income from writing. Please consider all of this before you decide to illegally download a book. Thank you.
A Publisher Statement About Bestseller Lists
"Every publisher has their own guidelines about what constitutes a "bestseller" to them. In our case, we consider one of our books to be a bestseller when it has hit the Top 100 of a notable chart. Notable, to us, means a category in which a lot of books reside: Fantasy, Romance, Sci-Fi, etc (not 'Ancient Historical Romance' or 'Short Stories about Gardening'). Fantasy, Romance and Sci-Fi are HUGE categories in Kindle and iBooks alike, and it's not easy to reach a Top 100 position among all the other books there. If said book has reached the Top 100 in one of those charts in countries other than the publisher's home country, that makes it an International Bestseller. If this occurs only in the Fantasy category, it's an International Fantasy Bestseller. If in more than one category, we take out the 'Fantasy'. And YES, we consider eBook sales to have EQUAL VALUE to paperback sales. This is 2015. The digital age is well upon us. Millions of eBooks sell every year - it would be irrational to discount that. If any of our books ever manage to hit one of the more famous bestseller lists, like New York Times or USA Today, we would state that on the publication, but that is not our aim. Our aim is to produce well written, unique books that are edgy, easy to read, and still make you think. Anything else achieved is a bonus."
​
Satin Smoke Press
3rd July, 2015
__________________________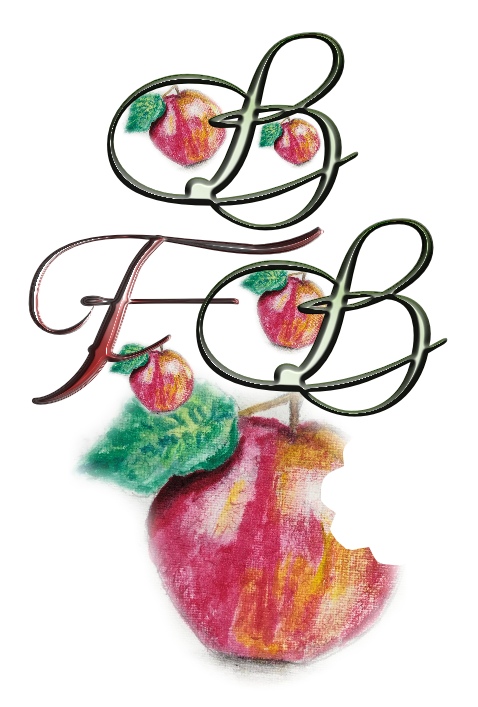 Bitten Fruit Books
Independent Publisher & Creative Enterprise
www.bittenfruitbooks.com

Website and all of its contents © 2010 - 2023, Bitten Fruit Books. All rights reserved.